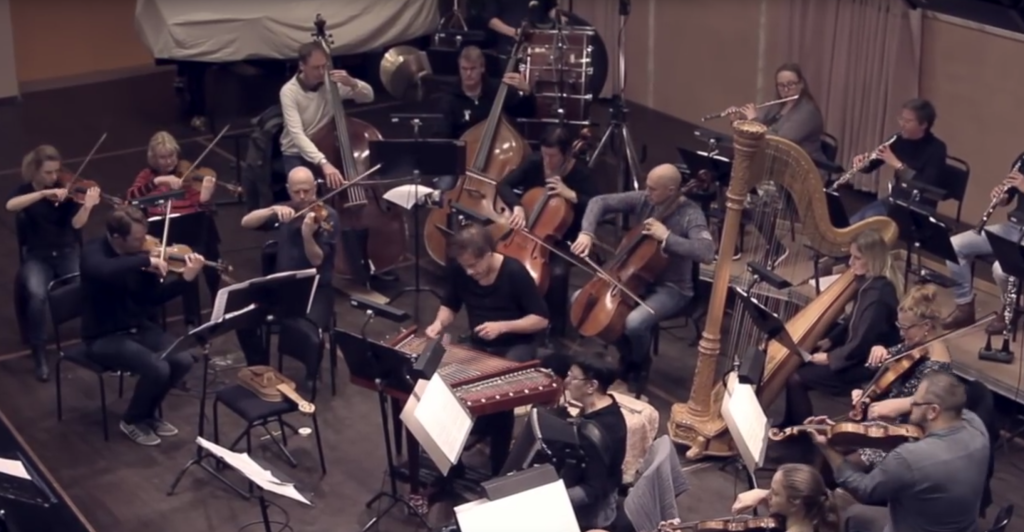 I am glad to offer the orchestras my cimbalom playing that is steeped in my experience as a percussion musician in the symphony orchestra. The combination cimbalom player and symphony orchestra skills has turned out to be requested.
---
At Malmö Live
In the violinconcerto L'Arbre des Songes by Henry Dutilleux, cimbalom has an important roll. Placed in the center of the orchestra beside the soloist on the composers request.
I played the cimb and wonderful ISABELLE VAN KEULEN played the violin. Conducter was Marc Soustrot and the orchestra was of course Malmö Symphonie Orchestra. The concert took place 10 sept 2015
---
Here is a pic from my view at the Royal Opera in Copenhagen  before playing "Steele" by Kurtag.