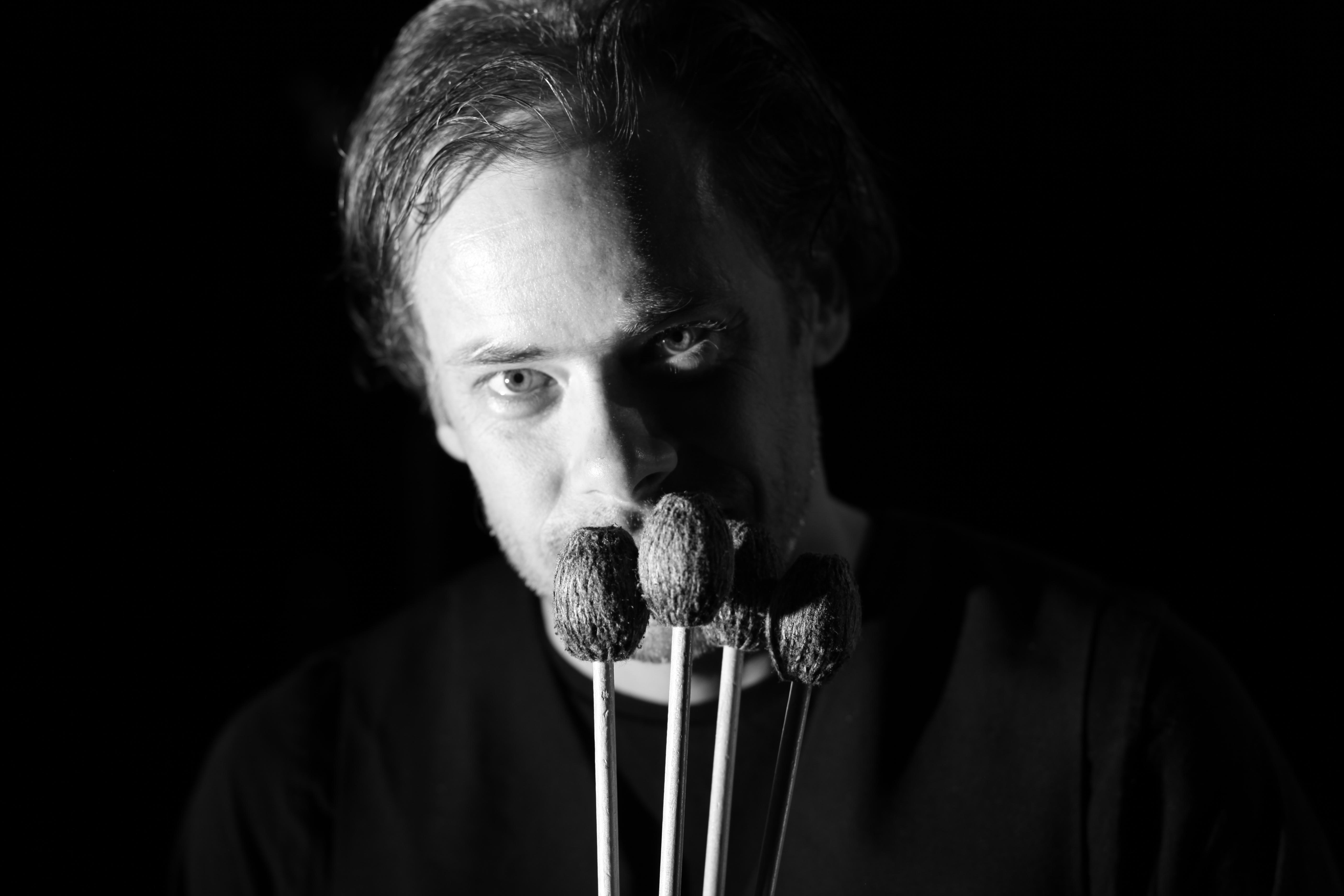 Olof is one of thoose musicians that want to be free in the choise of what music he plays. Even in the beginning of his professional career when he studied (dipl. perc) at the University of Gothenburg he wanted to choose music -not after what percussion instrument but after the repertoire. And in that manner he has continued.
For about ten years he was into the classical orchestra music and therefore playing timpany. During this period he played with most of Swedens leading symphony orchestras such as the Royal Opera, GSO, NO, GO and FolkOperan
Since he started to study music, baroque music has been the centre of gravity for Olof and playing JS Bach on marimba has been an everyday thing. However -the percussion instrument that mainly is used in baroque is of course the timpany.. so… there has been a lot of baroque timpany playing, especially with Drottningholms Barock Orchestra and the upcommers Rebaroque here in Stockholm.
However -the small chamber groups or the jazz/pop/world-music band has allways been the main focus. Constellations such as Stig, Katzen Kapell, Cecilia Perssons nonett, Chiaro Scuro, Annas Combo, Kroumata, KammarensembleN and the Gothenburg Chamber Soloists.
Growing up in the super-small-town Eksjö in the south of Sweden was in a musical perspective limited. No record store, no live music (except from the church organ player), no internet (this was back in the eithies). The thing that worked in Eksjö was the local kids playing rockn´roll. And having a band in this very isolated surroundings was great. No distractions. Unlimited practise time. If you got hold of a cool LP you listend to it until it was broken. Since excperienced that period, making music with no compromises is number one priorety.
In a way you can say that Olof is trying to combine the life as a professional musician with the band experience from the past.